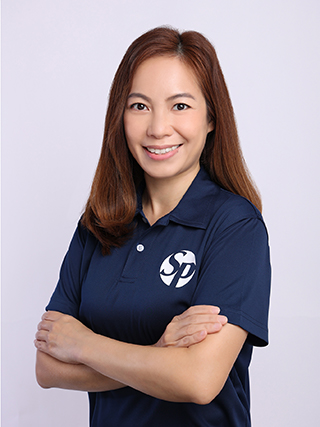 Winnie Tung

Physiotherapist
---
Languages spoken: English, Cantonese and Mandarin
Winnie Tung graduated in Hong Kong in 2002. After a few years working as a musculoskeletal physiotherapist, she studied a Master of Manipulative Therapy at Curtin University of Technology in Perth, Australia in 2006. This strengthened her knowledge in accurate diagnosis, advanced manual therapy and other treatment skills.

She worked in hospitals in Singapore before commencing private practice with sportsperformance physiotherapy in Hong Kong, gaining experience in treating a wide variety of acute and chronic musculoskeletal problems and sports injuries. She also worked as a clinical educator for undergraduate students and as an instructor for manual therapy workshops in Singapore. She has additional training in clinical Pilates and acupuncture.

Winnie has special interests in managing shoulder, spinal, pelvic pain and chronic pain. She believes in integrating biomechanical analysis, manual therapy and exercise therapy for effective rehabilitation.

Winnie enjoys various sports activities including running, cycling and squash.