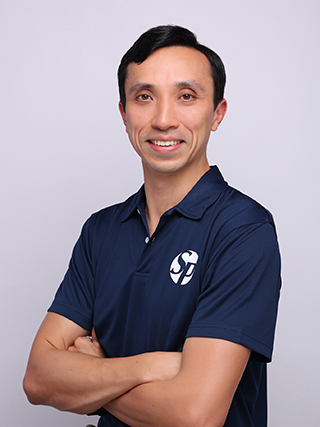 Michael Roper

Physiotherapist
---
Languages spoken: English and Cantonese
Michael Roper graduated from the Hong Kong Polytechnic University with a BSc (Hons) in Physiotherapy. He initially studied in the UK, earning a BSc in Medical Biochemistry in 2001 and an MSc in Management in 2003, and worked in the medical/healthcare industry both in the UK and Hong Kong until embarking on his physiotherapy career.

Michael is an active sportsman and has a keen interest in sports-related conditions, seeking to understand the problems in the interplay between muscle balance and postural alignment. He likes to use a holistic approach in treatments, integrating methods from such areas as manual therapy and functional training exercises.

Michael's physiotherapy training saw him selected for an overseas scholarship at Curtin University in Perth, Australia where he treated university athletes from a range of sports to clients with chronic conditions.

Michael enjoys a range of competitive sports including adventure racing, trail running, dragon boating and outrigging. He has participated in numerous trail running races as well as both running and acting as supporting physiotherapist for the Oxfam Trailwalker and the Hong Kong Standard Chartered Marathon.