Schroth Method
Scoliosis is a condition in which the spine twists and curves to the side. There are different types of scoliosis. Adolescent iIdiopathic Scoliosis, AIS, happens to children roughly at the age of 9 to 10. The curve(s) change(s) as the person is growing. The curve(s) become(s) more stable once skeletal maturity is reached. A significant curve will require bracing. In some severe cases, surgical intervention may be required. But in some mild cases, exercises can help to slow down the progression of the curve.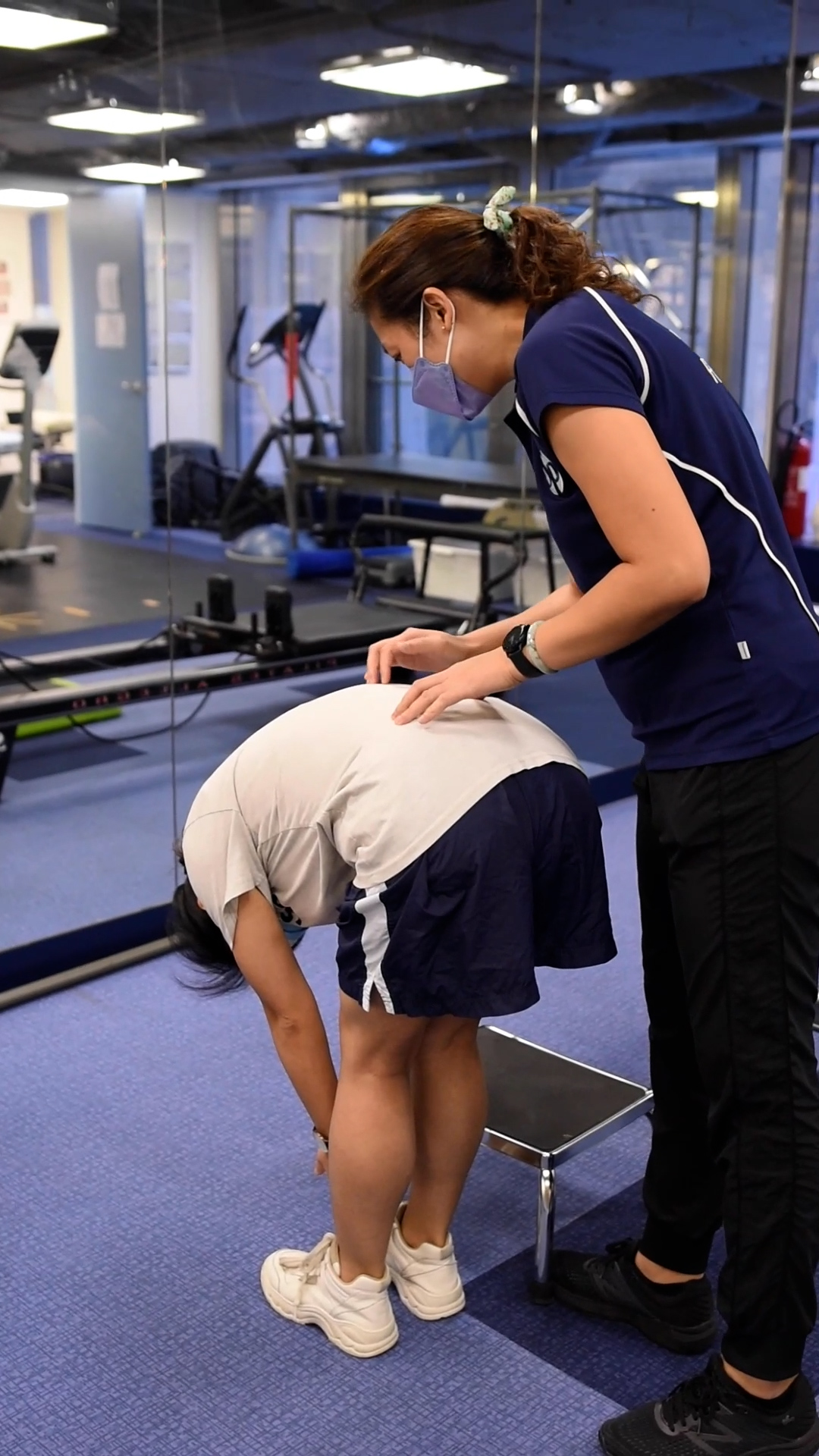 The purposes of scoliosis treatment are:
- to improve spinal function
- to improve vital capacity
- for pain prevention
- for cosmetic aspects
What is Schroth method?
Schroth is an exercise approach developed by Ms. Katharina Schroth in Germany, designed specifically for scoliosis. She opened the Sanatorium Lehnert-Schroth in Sobernheim, West Germany, in early 60s. It was later renamed as the Katherina Schroth Clinic in 1983. Katherina's family continued the development of Schroth method after Katherina died in 1985. Nowadays, the Asklepios Katherina Schroth Clinic is still up and running, treating people with scoliosis from around the world.
Schroth method is still a very popular conservative approach in treating AIS. The exercises are tailor-made according to the curve(s) of the spine. In an outpatient setting, detailed physical examination will be carried out by the therapist during the first visit. With the information gathered from the examination and from a whole spine x-ray, specific home exercises, adaptation to daily activities, and breathing techniques will be taught to patients. The therapist will work closely together with the orthopedic doctor as a team to monitor the curve progression and adjust the exercises accordingly.
Who are suitable for the Schroth?
Adults who suffer from scoliosis can benefit from practising Schroth too. In general, scoliosis with Cobb angle larger than 30 degrees tends to deteriorate slowly throughout life. Practising Schroth will help to slow down the progression of the curves.
What are the main differences between Schroth and other spinal physiotherapy?
Other types of rehab exercises such as pilates and yoga, they are good core stability exercises but not necessarily specific for the individual's curves.