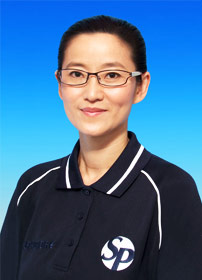 Roselyn Chan 陳鎮暉

Senior Physiotherapist
---
Languages spoken: English, Cantonese, Mandarin, Hak Ka dialect, and Wuhan dialect
Service location: Central
Roselyn is a registered physiotherapist in Hong Kong, England, USA and Australia. She is also a registered Chinese Medicine Practitioner, lecturer in Chinese Medicine, certified Neuro-Linguistic Programming (NLP) practitioner (ABNLP), DMA qualified Pilates instructor, Health Qigong Ba Duan Jin Rehabilitation instructor and Tai Chi for Arthritis instructor.

Roselyn graduated from the Hong Kong Polytechnic University in 1991. She gained a Master of Health Science in Physical Therapy and the Master of Fitness Sciences in USA in 1996 & 1997 respectively. While working in the Hong Kong public health system & as a traveller therapist in USA, Roselyn worked in various clinical settings including a sports clinic, hospital in-patient & out-patients, a paediatric centre, home visits, geriatric day hospital and a home for the aged. On her return to Hong Kong, Roselyn was the pioneer therapist of a well established orthopaedic centre in Central, where she worked until joining sportsperformance physiotherapy.

Roselyn adopts a holistic approach to patients, drawing on her post-graduate qualifications in Neuro-Linguistic Programming. With a strong educational background and a wide clinical experience for more than twenty years, Roselyn efficiently integrates Western and Chinese therapies.